Asylum Press Launches New Sci-Fi Comic Book Series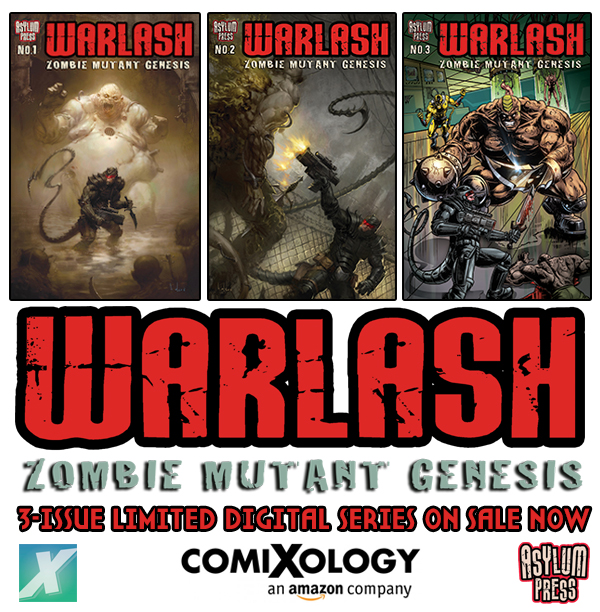 Fan favorite Warlash is back in action in "Warlash: Zombie Mutant Genesis," a 3-issue digital series available exclusively through Comixology.
After a mysterious mutilation death baffles police, Warlash puts himself on the case only to discover evidence of an insidious new threat to the citizens of Pittsburgh -- an army of Zombie Mutants being bred by a rogue geneticist. These genetic monstrosities are not only feeding on the weak, but also changing select humans into deadly mutating beasts. As the city descends into chaos, Warlash must battle his way to the underground breeding facility and destroy it before it's too late.